Well it's that time of the month again - NO sillies...it's time for my favorites for this month!! It's been a hot month and I've been trying to keep my makeup routine short and sweet, as well as light on my face. I've also included non-makeup items too...I hope that you enjoy my favorites for the month of June!
1.
Sleek Rose Gold Blush
- I love using this blush...it gives my cheeks that perfect rosey-glowy look. It's not too over the top and yet not too light...it's been my perfect go-to summer blush color.
2.
Laura Mercier Tinted Moisturizer and Mineral Foundation
- I have been using this duo this month as my everyday foundation routine. LM tinted moisturizer is by far the best tinted moisturizer that I have tried - this TM has more coverage than others and I like to apply it with a foundation brush like my
Sigma F60
. I then buff on my LM mineral foundation over the TM with either my
MAC 182 Buffer Brush
or
Real Techniques Buffing Brush
. This combo gives me just enough coverage without looking like I'm wearing a mask or feeling too heavy on my face. I love this combo in the hot summer months...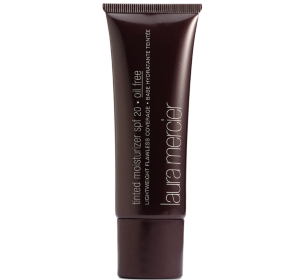 3.
Cream Eyeshadows (i.e. MAC paint pots, MUFE Aqua Eyes #13, Maybelline Color Tattoo, etc.)
- I have been using these everyday as part of my easy eye makeup routine. I use any color cream shadow and place it either on my lid to the crease or all over my eye from lash line to brow. I love that these cream shadows are so pigmented and they last all day without creasing. The perfect product to use when you are trying to simplify your makeup routine. I then use a matte shadow in the crease and a light highlight color on my brow and call it a day. I can't be bothered to do too much when it's so hot outside...I like to keep it simple yet polished. I don't know what I'd do without my long-wearing cream shadows!
4. Hawaiian Tropic Sheer Touch Lotion Suncreen SPF 30 - I have been using this daily not only on myself but also on my kids. I love how moisturizing this suncreen is and low lovely it smells...like a floral cocoa scent - it reminds me of a tropical beach! This sunscreen delivers both UVA and UVB protection which is very important to protect my lil' babies precious skin! This sunscreen is also water resistant for up to 80 minutes. And I love how this lotion/sunscreen absorbs into your skin without leaving a greasy, slick feeling on your skin like most sunscreens do. I have at least one bottle on each level of the house...to make sure that we are always protected before leaving the house. I love this one...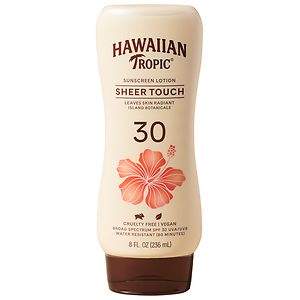 5. OPI Just Spotted The Lizard Nail Polish - I'm not one to wear nail polish on my fingers but ever since I got this one, I have been wearing it daily. I love the complexity of this color - it changes depending on the lighting and how you are looking at it....I absolutely adore this color!
Well...that's it!!! I can't believe that this month went flying by but I hope that you are all enjoying the start to your summer. And I hope that you enjoyed my favorites for this month. What are your favorites?