Well another month has passed by and I still can't seem to follow my new years resolution to buy no more new makeup for 6 months!!! But it has given me the opportunity to branch out and find new products that I wouldn't have tried previously. However, I am trying to use up the makeup products that I have and I do try to think twice before buying anything new (I ask myself if I really do need to buy this item - doesn't work all of the time but I am trying!). Anyway, here are my favorite products for this month:
Beauty Blender
- I got this last month in my
Birchbox
and I can see why people love this makeup tool!! This tool leaves an airbrushed effect on your skin when applying foundation. I love that it leaves my foundation looking airbrushed. All you have to do is dampen the sponge and apply the foundation either on your skin or on the back of your hand, and then work the product onto your skin. I like to start out by stippling the foundation on and then blending it out by rolling the Blender over my skin. I love this tool!
Tarte Amazonian Clay Waterproof Eyebrow Mousse - I love this for my eyebrows. I get a more natural and soft effect on my eyebrows than I did with my MAC Charcoal Brown e/s...although I still do love this e/s for my eyebrows. I only wish that I could get this product at Sephora but as of now, it is only available through QVC.com.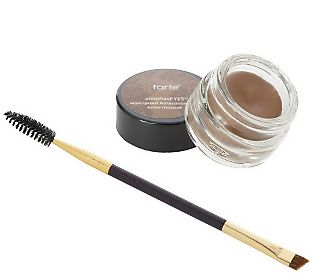 Viva La Juicy Eau de Parfum Roll-On
- I love the scent of this perfume...it smells so fresh and floral. I also received a sample of this in a previous Birchbox and I remembered just how much I loved this scent that I ended up purchasing the roller ball version from Sephora. According to Juicy - this perfume has notes of : Wild Berries, Mandarins, Honeysuckle, Gardenia, Jasmine, Amber, Caramel, Vanilla, Sandalwood, Praline. Whatever the notes - I love this scent for the Spring/Summer!!
Avon Glazewear Shine Lip Gloss in Iced Pink - This is an oldie that I recently found while organizing my lipsticks/glosses. It is a light, pearly pink color and I love to wear this over my lipsticks to lighten up the color or add some pinky-shine to it. I also like to wear this lip gloss alone with just my MAC Stone lip liner. The formula is creamy and not too sticky or tacky. It has a light vanilla-y scent to it. I'm glad that I rediscovered this gloss again.
Luna Bars: Chocolate Dipped Coconut - I love these bars but I love this flavor even more. For me, this flavor rivals even candy bars. I love to eat this bar as an afternoon/pre-workout snack. It's high in calcium and folic acid, rich in antioxidants A, C, E it has 9 gm of protein, 3 gm of fiber and has a low glycemic effect (keeps you feeling full longer without causing spikes in your blood sugar). The perfect snack when you are craving something sweet - and it's good for you too!!
I hope that you had a great month of March and that you either found new products that you are loving or have rediscovered an oldie but goody. Enjoy...